YOUTH CENTER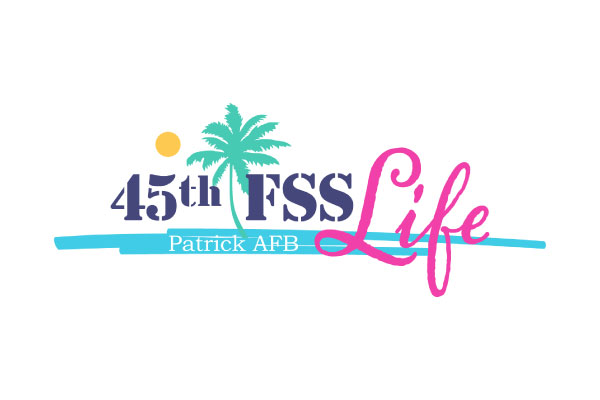 Building 3656
321 494-3006
Please note that our hours of operation, services or programs might be retracted, limited or vary with little or no notice and will be IAW Installation and Public Health Guidelines.
The Air Force Services Center Child and Youth Programs is pleased to announce the launch of the Department of the Air Force Child and Youth (DAF CYP) website! https://www.dafchildandyouth.com. This site is intended to provide Airmen, Guardians, and Air Force leaders with timely information on DAF child care and youth programs in addition to current policies, news and events.
2021 VIRTUAL TEEN PERFORMING ARTS CAMP - JULY 12 - 22 & AUGUST 2 - 12 Application
Air Force Youth Programs is excited to offer two 2021 Virtual Teen Performing Arts Camps in partnership with Air Force Entertainment. The virtual camps will be conducted for 40 attendees each on 12 - 22 July 2021 and 2 - 12 August 2021. This year's camp will concentrate on vocals for those who may be looking to pursue an entertainment career or just want to improve their ability to sing in the car or shower. A combination of web-based presentations and discussion groups, along with one-on-one training from accomplished performers and music educators will cover all phases of vocal presentation and provide each attendee with a final master recording of them performing a vocal selection of their choice.
 Dependent of an AF Active Duty or Active Duty Military assigned to/living or working on an Air Force installation or AF-led Joint Base, Air Force Reserve (AFR), Air Force National Guard (ANG), DoD Civilian Employees (APF or NAF) assigned to/working on an Air Force installation or AF-led Joint Base, or Air Force Retirees (on a space available basis)
 Are between the ages of 15 and 18 years old Priority Consideration for Applicants:
1. Dependent with a parent/guardian who meet the criteria in item 2 or 3 AND who were deployed in support of a contingency operation for a minimum of 30 calendar days within the past six months
2. Dependent of Active Duty Air Force or Other Active Duty assigned to/living or working on AF installation or AF-led JB
3. Dependent of AFR or ANG on Active Duty or Full-Time Training Status
4. Dependent of AFR or ANG
5. DoD Civilians (APF/NAF) assigned to/working on AF installation or AF-led JB
6. Tie Breaker:
• previous camp attendance
• date of birth, with priority provided to eldest applicants first
7. SPACE AVAILABLE BASIS: Dependents of Air Force Retirees The PDF application must be submitted by a parent or guardian NO LATER THAN 1July 31 2021 through the AF Air Force Entertainment workflow box: AFSVA.SVP.AFEntertainment@us.af.mil
ATTENTION: Please submit the application as a PDF Document. We do not have the capability to access shared documents or cloud-based files.
It is the parent/guardian's responsibility to confirm receipt of the application.
Camp POCs:
AF AFE Camp Work Flow Box: AFSVA.SVP.AFEntertainment@us.af.mil
Ms. Jeri White, jerrilynn.white@us.af.mil or 210-395-7211
Ms. Terri McGhee, terri.mcghee@us.af.mil or 210-395-7237
---
Susan Clark,

Child and Youth Education Services/School Liaison Office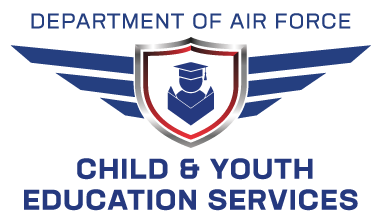 YOUTH PROGRAMS PARENT HANDBOOK
MEMBERSHIP
Did you know that membership at the Youth Center is only $40 a year? Benefits include no fee walk-in every day after school for ages 9 and up, hang out, socialize, play sports, do homework, use computer room, get a healthy snack from the snack bar, use the outdoor court, participate in 4-H and Boys & Girls Club activities, leadership clubs, and much more! Members enjoy lower prices on special events, field trips and dance classes! Join today!
MILITARY CHILDCARE DOT COM
A DoD program that makes it easier to find the child and youth care your family needs. Just follow four simple steps! We care for your children while you protect America.
1. Create account
2. Search and request care
3. Manage my requests
4. Update my profile
To get started, REGISTER ONLINE HERE.
Employment opportunities may be available - visit USAJOBS.GOV.
Community Based Child Care and/or Fee Assistance programs may be available to assist CONUS Air Force families who do not have access to installation
programs through: CHILD CARE AWARE (CCA) OF AMERICA
For any family needing assistance in locating a community child care program visit the EARLY LEARNING COALITION
SCHOOL AGE CARE (SAC) PROGRAM
Call for information on openings for before & after School Care enrollments, ages K thru 6th grade. Transportation to and from is provided or the following schools; Holland, Sea Park and Roosevelt Elementary schools. Care is available through the school year during winter and spring break holidays & teacher in-service days. Please contact SAC at 321-494-3006 for more information or go online at militarychildcare.com to request care.
YOUTH SPONSORSHIP PROGRAM
Are you headed to the Space Coast area? Are you already here and wondering what there is to do in this location? Will you be moving to another base?
The Patrick Youth Sponsorship Program can make your stay even better. We will match you with a youth sponsor to make your transition smoother. Youth sponsors are matched to youth according to their gender, age and interests. We also focus on supporting peer-to-peer connections in this program and helping to make them at other Youth Programs. Join us for Youth Newcomer's the first Friday of every month from 5 - 6 pm. Please come out to learn more about our programs and how you can become involved in all our great activities! Contact us at 321-494-3006 or 321-494-3153 to request a youth sponsor or to become a youth sponsor in this program.