Fitness & Sports Centers
Building 545
PSFB: 321 494-4947
Building 44915
QUESTIONS/COMMENTS OR CONCERNS 45fssfac@us.af.mil
---
Commanders Cup 2023
The Commanders Cup kicked off in Oct 22 and opportunities to get points will be sponsored by the Fitness & Sports Center and Outdoor Recreation Program.
The Commander's Cup is awarded to the squadron with the most points earned throughout the fiscal year. Both Intramural and Extramural Sports will qualify.
Contact 45fssfac@us.af.mil for more information!
---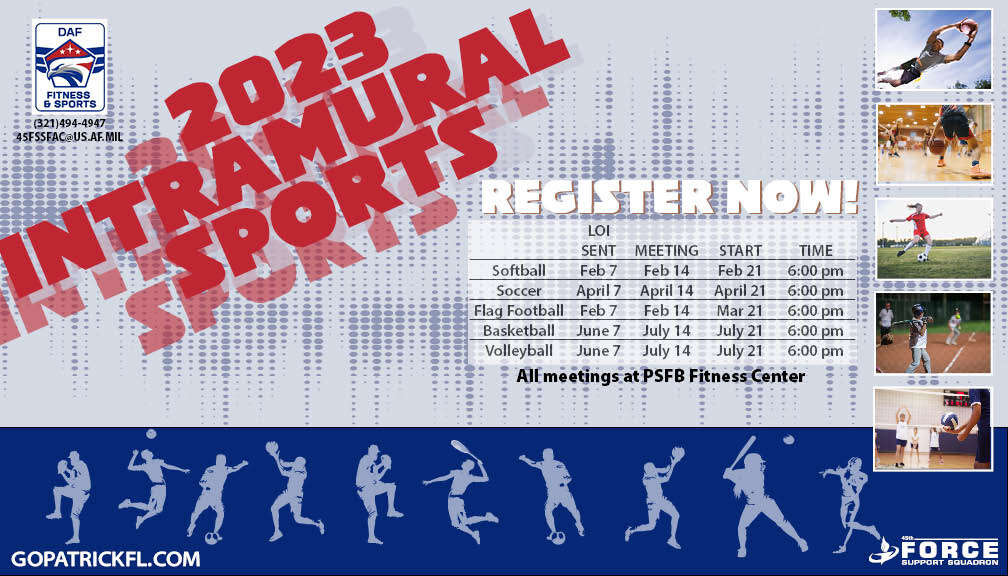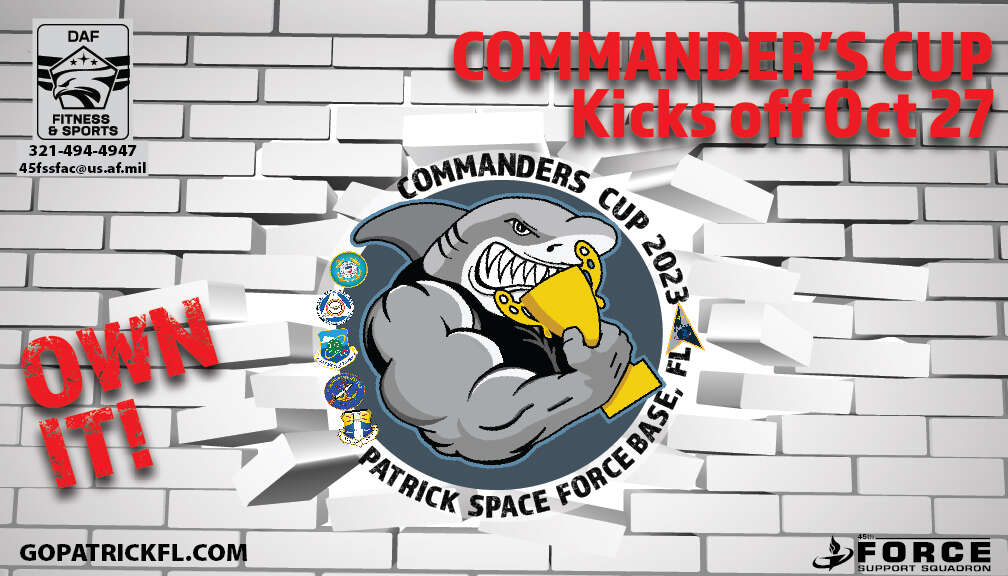 ---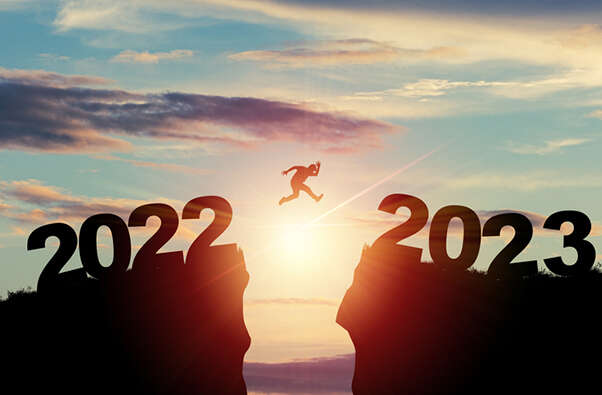 Sports Calendars
AIR FORCE SPORTS CALENDAR 2023
---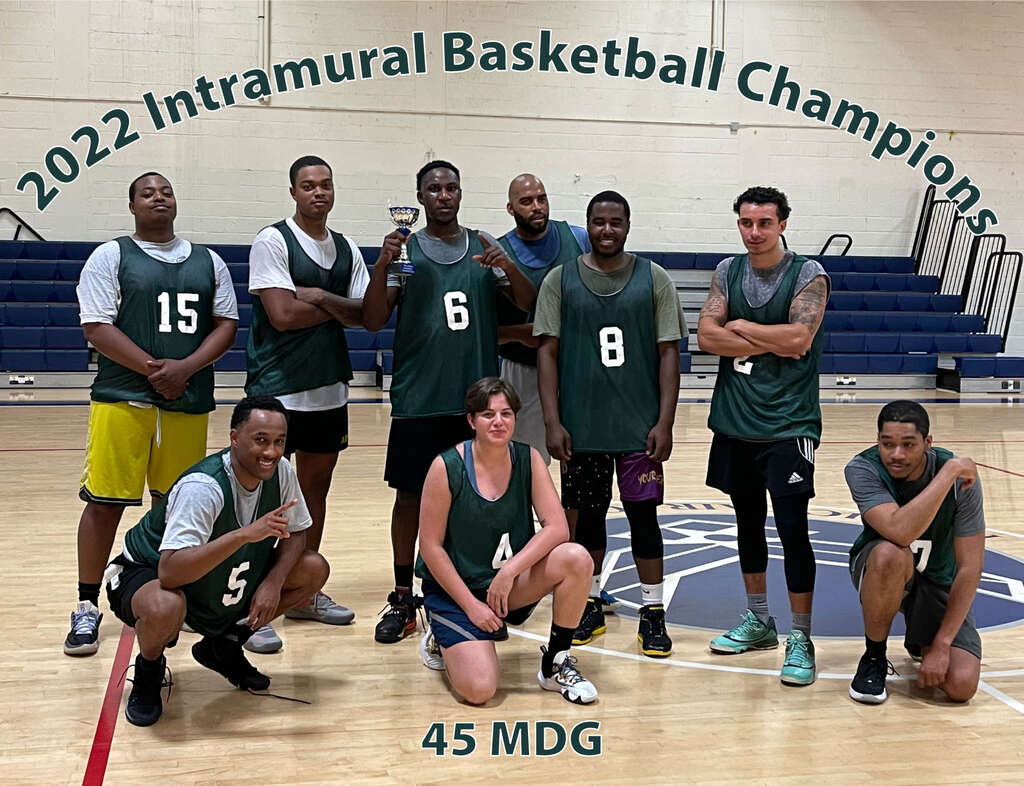 INTRAMURAL SPORTS
Softball, Basketball, Indoor/Outdoor Soccer, Volleyball and Football seasons hosted throughout the year.
Contact the Sports Manager, Sheldon.Briggs.1@spaceforce.mil for questions concerning Intramural/Extramural sports programming.
---
FITNESS IMPROVEMENT PROGRAMMING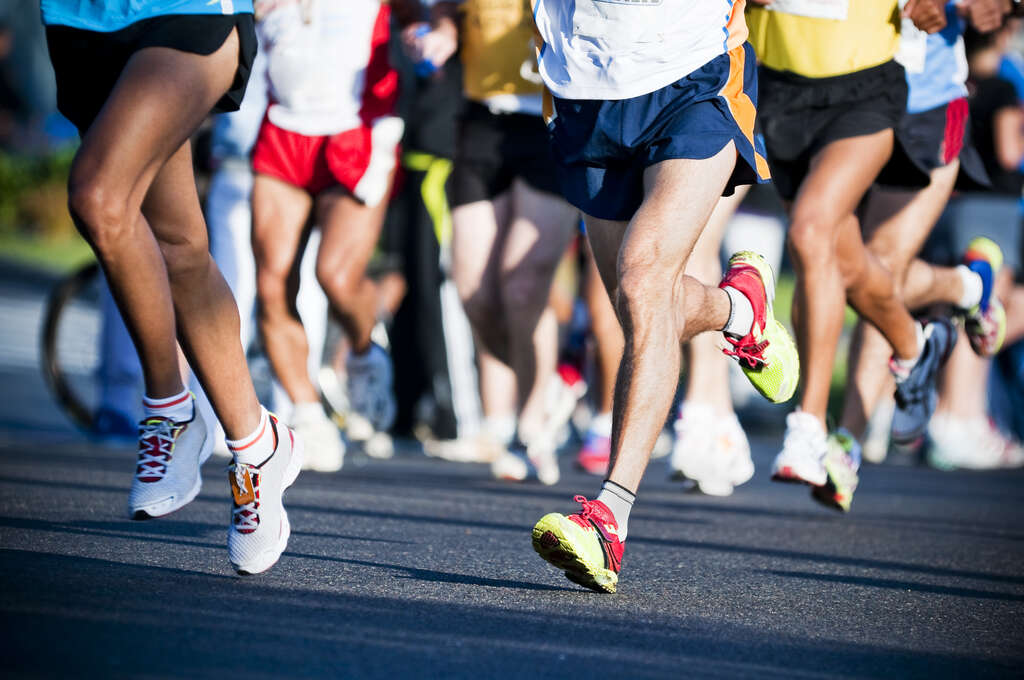 Download the 10 weeks to a 10-miler program guide
ACTIVE DUTY AEROBIC RESERVATIONS BY REQUEST
INDOOR GROUP CYCLING
This class works both cardiovascular and endurance through cycling.
Although the class is challenging it is for all levels of exercise participants.
EQUIPMENT ORIENTATIONS BY REQUEST
If you are unfamiliar with the fitness machines, please schedule a reservation at 45fssfac@us.af.mil for an equipment orientation in order to decrease risk of injury prior to engaging in physical activity. If you are not currently engaging in any physical activity, complete the PAR-Q located on this webpage and consult a physician before working out.
FITNESS PROGRAM DESIGN AND CONSULTATIONS
Certified members of the fitness staff are available to assist with these services for appointment, POC: Contact Mr. Jeffrey Howell for individual appointments at Jeffery.Howell.7@spaceforce.mil