Education And Training Center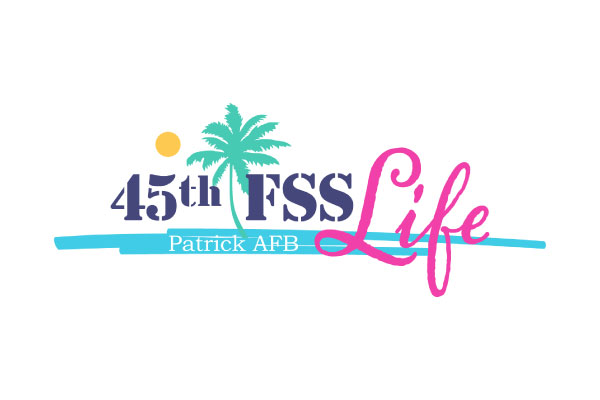 Bldg 998
45FSS/FSDE: 1020 School Avenue
(321) 494-2071/2072
The Patrick SFB Education and Training Center is committed to serving the SLD 45 community and to help meet the educational and vocational needs of our civilians and active duty military personnel and their adult family members.
Organization Workflow E-mail Mailbox: We are here for you! Please feel free to submit any request and questions that you may have to our Organizational Workflow Group Mailbox @ 45FSSDPH@us.af.mil.
Services
College and Career Counseling
Tuition Assistance for Active Duty Military
Community College of the Air Force (CCAF) Counseling
Testing Services
GI Bill Benefit Information
Commissioning Program Guidance
Civilian Developmental Education (CDE)
SkillBridge Program Counseling
AIR UNIVERSITY (AU) AND AIR EDUCATION & TRAINING COMMAND (AETC) TEST PROCTORING SERVICES
Testing is available by appointment only. To schedule, please contact Base Training at 321-494-3440/2072. Note: CDC testing is scheduled by the Unit and Additional Duty Training Managers. Testing days are set for Wednesdays at 7:30 am.
OTHER TYPES OF TESTING:
These forms of tests are offered "monthly" as indicated on the FSDE Monthly Test Schedule. To schedule any of these types of exams, please contact the Patrick SFB Test Examiner at 321-494-3443/2072; (DSN 854)
AFCT: Armed Forces Classification Test: Evaluates airmen in the same four aptitude areas as the ASVAB (i.e., the MAGE composites). These aptitude areas relate to training success in particular groups of AFSs. Minimum scores are required for entry into certain AFSs that indicate the likelihood of training success in the AFS (this test is for those that have already taken the ASVAB and have entered the US military).
AFOQT: Air Force Officer Qualifying Test: Used to help select candidates for officer commissioning programs and to classify commissioned officers into utilization specialties such as pilot, combat system operator (CSO), air battle manager (ABM) or technical.
DLAB: Defense Language Aptitude Battery: Evaluates potential ability to complete formal foreign language training. It is used to screen and select foreign language trainees.
DLPT: Defense Language Proficiency Test: Serves to evaluate the ability to understand written and/or spoken material presented in a foreign language format.
EDPT: Electronic Data Processing Test: Evaluates the basic ability to complete formal courses for programming electronic data processing equipment. It is used to screen and select airmen for career fields requiring this ability. EDPT measures verbal ability, symbolic reasoning and arithmetic reasoning.
OPI: Oral Proficiency Interview Test: OPI is a standardized, global assessment of functional speaking ability. This form of examination is a conversation between the tester and test-taker, the test measures how well a person speaks a language by assessing their performance of a range of language tasks against specified criteria.
TBAS: Test of Basic Aviation Skills (Active Duty Only): TBAS is a computerized psychomotor, spatial ability, and multi-tasking test battery. It is used as a tool for the selection of United States Air Force pilot and RPA pilot candidates.

TAPAS: Tailored Adaptive Personality Assessment System: Aids in the classification of USAF enlisted personnel into a number of different career fields.

WAPS: Weighted Airman Promotion System: This form of testing is scheduled per Air Force guidance. Any questions concerning this form of testing should be directed to the Unit WAPS Monitor or Test Examiner at 321-494-3443/2072 DSN:854.
COMMUNITY COLLEGE OF THE AIR FORCE (CCAF) - Process for Ordering Transcripts
CCAFS Transcript home page and instructions
Ordering Options
CCAF provides several options for ordering your official transcript as detailed below. Note we do not have the ability to send transcripts electronically at this time. All official transcripts are hard copy.
Option 1: Free online order from CCAF (NOTE: ONLY AVAILABLE IF YOU ARE ACCESSING FROM A .MIL NETWORK).
You may order an official transcript, printed and mailed to the address of your choice, using CCAF's transcript order form. Keep this processing time in mind if you have a deadline for enrollment, registration, job application, etc. If you are on a deadline you may consider paying for delivery via FedEx using the Credentials Solutions option.
Log into the AF Portal and further to AFVEC (Air Force Virtual Education Center (must login from .mil computer) AFVEC
Under Self Service, click "CCAF View Progress Report"
In the "Transcripts" drop down click "Order a Transcript"
Option 2: Free written request to CCAF
Written requests are processed in the order they are received. A written request is typically processed 10-15 days after we receive it. Please use the CCAF Transcript Ordering Form (link below); ensure you fill out all of the fields and sign with your physical signature. Digital signatures are not sufficient, nor do we accept requests via email. Incomplete or illegible requests will not be processed. Mail Transcript Request
Option 3: First Class Mail and Overnight order through Credentials Solutions
(Please do not send any money to CCAF!)
This third party company handles our online ordering. You can order through their site at any time and can select delivery via first class mail or Federal Express service. The first class mail option starts at $2.25 and FedEx at $22.25. Tracking numbers are only offered when using the FedEx service. IMPORTANT NOTE: These fees are not covered by the Air Force. Once your order is approved through Credentials, it is transmitted to CCAF electronically. Our staff will print and mail your transcripts. If you are experiencing issues after your order is approved through Credentials, please contact us directly at the numbers listed below.
If you need to include an attachment with your transcript (Nursing CAS, SOPHAS, CASPA, AMCAS, LSAC, etc.); you will be asked to fax the attachment to our office after approval of your order through Credentials. Order from Credentials Solutions
Option 4: View unofficial transcript
To view an unofficial transcript (available for Active Duty/Guard/Reserve only):
1. Access the Air Force Virtual Education Center through the Air Force Portal
2. Under the Self Service section select CCAF View Progress Report
3. In the Student Tools banner select "View My Unofficial Transcript" **Must be accessed from military network to view
Sending a civilian transcript to CCAF
CCAF accepts electronic transcripts sent directly from schools that subscribe to an electronic transcript delivery network. CCAF will not accept transcripts marked "Issued to Student" or faxed/ unofficial copies. Additionally, transcripts are NOT acceptable from students, counselors, recruiters, or any other third party.
CCAF also accepts paper transcripts from schools. CCAF will not accept paper transcripts marked "Issued to Student" or faxed/ unofficial copies. Paper transcripts should be mailed by the schools to the following address:
CCAF/DESS 100 South Turner Blvd. Maxwell AFB, Gunter-Annex, AL 36114-3011
Questions regarding the above procedures can be directed to CCAF Student Services at (334) 649-5066 or DSN 749-5066.
EDUCATION LEVELS UPDATE INFORMATION
Officers: IAW AFI 36-2670, Air Force Institute of Technology (AFIT). The Academic Coding Branch (AFIT/ACB) is the only office authorized to update academic records for RegAF, Guard and Reserve Officer's. AFIT/ACB maintains officer education levels in the Military Personnel Data System (MilPDS). Accession agencies and Education & Training Sections (ETS) do not have the capability to perform this update in MilPDS. Please take action to request an official transcript from your academic institution be mailed to the address below:
AFT Academic Coding Branch, 2950 Hobson WayWright-Patterson AFB, OH 45433-7765
AFIT Phone: (937) 255-6565, Ext 4324
Enlisted: IAWAF 36-2670, member must request one of the following from their college/university and provide to the Education Center:

An official transcript that includes your degree conferred date, degree level, and degree title. An official transcript must be mailed directly to the education office from your college or hand delivered to the education office in the original sealed envelope. Your college can mail the official transcript to the following address: 45 FSS/FSDE, 1020 School Avenue, Patrick SFB, Florida, 32925.
Notification of degree completion on official school letterhead from your college registrar's office stating your full name, SSN, degree level, degree.
TUTORING SERVICES FOR U.S. MILITARY FAMILIES PROGRAM
Tutor.com is for U.S. Military Families, funded by the U.S. Department of Defense (DoD) and Coast Guard Mutual Assistance (CMGA), is a program that allows eligible students in grades kindergarten through college to connect to a live tutor online at any time (24/7/361) for one-to-one help with homework, studying, test prep and more, at no cost.
Active Duty Military, ROTC, Wounded Warrior, Reserve, DoD and Coast Guard military service members, civilian personnel, and ALL dependent family members are eligible to use Tutor.com/military when the service member is in either active/full-time or part-time/traditional drilling status, wherever they are located.
FREE UDEMY Online Courses
DoD announced a new partnership with Udemy called Spouse Education and Career Opportunities (SECO). Under this new program, Udemy will provide FREE courses to military spouses. Udemy is a specialized learning platform that offers more than 5,000 high-quality courses taught by the world's leading experts on a variety of key topics, ranging from human resources and marketing to leadership, information technology and entrepreneurship. Military spouses will have free access to Udemy through 30 June 2022.
More details about Udemy Online Courses
Phone: 800-342-9647 or Text: "MilLife SECO" to 468311 and a SECO career coach will contact you.
CONSUMER FINANCIAL PROTECTION BUREAU (CFPB)
CFPB's Office of Servicemember Affairs (OSA) works to help military families overcome unique financial challenges by providing educational resources, monitoring complaints, and working with other agencies to solve problems faced by service members.
MyCAA
The My Career Advancement Account (MyCAA) Scholarship Program is a workforce development program that provides up to $4,000 of financial assistance to eligible military spouses who are pursuing a license, certification or Associate's degree in a portable career field and occupation.
FRY SCHOLARSHIP
The Marine Gunnery Sergeant John David Fry Scholarship (Fry Scholarship) provides Post-9/11 GI Bill benefits to the children and surviving spouses of Service members who died in the line of duty while on active duty after September 10, 2001. Eligible beneficiaries attending school may receive up to 36 months of benefits at the 100% level.
SURVIVORS AND DEPENDENTS EDUCATION ASSISTANCE PROGRAM (DEA)
The DEA program offers education and training opportunities to eligible dependents of Veterans who are permanently and totally disabled due to a service-related condition or of Veterans who died while on active duty or as a result of a service-related condition.
SPOUSE EDUCATION & CAREER OPPORTUNITIES (SECO) SCHOLARSHIP FINDER
The SECO Scholarship Finder makes searching for education funding and career development opportunities fast and easy. Use this resource to search for financial assistance resources and professional development opportunities offered specifically to military spouses and family members.
SCHOLARSHIPS FOR MILITARY FAMILIES
Scholarships are gifts. They don't need to be repaid. There are thousands of them, offered by schools, employers, individuals, private companies, nonprofits, communities, religious groups, and professional and social organizations.
SCHOLARSHIP SEARCH TOOL
Search more than 7,500 scholarships, fellowships, grants, and other financial aid award opportunities through the Department of Labor's Free Scholarship Search Tool.
COLLEGE LEVEL EXAMINATION PROGRAMS (CLEP) and DANTES SUBJECT STANDARDIZED TEST (DSST):
College Level Examination Programs (CLEP) and DANTES Subject Standardized Test (DSST): Shorten your college path by participating in CLEP and DSST exams. These two worthwhile testing programs provide test-takers with the opportunity to earn credits toward Community College of the Air Force or undergraduate degree programs that accept them.
CLEP/DSST National Test Center: is managed by Keiser University (on-base school). Please refer to the CLEP and DSST informational flyers to learn more about the various types of examinations and the registration process.
Types of CLEP and DSST Examinations/Resources Active Duty Spouses and Dependents Financial Aid and Scholarships
---
Pearson VUE
Pearson VUE testing is now available on-base through Keiser University. Patrick SFB Campus is an authorized Testing Center. To schedule an exam call 321-430-0748 or online: Pearson VUE
---
ON BASE COLLEGES AND UNIVERSITIES
Director: Ms. Shamika Lawrence
1020 School Ave., Ste. E-2, Patrick SFB, FL 32925
Hours of Operation: Mon - Fri: 8:30 am - 5 pm
Office Phone: (321) 430-0748 or (321) 249-2589
E-mail: shamika.lawrence@keiseruniversity.edu
---
PROGRAMS OFFERED: Undergraduate Degrees:
Associate of Arts Accounting*
Associate of Arts Business Administration
Associate of Arts Criminal Justice*
Associate of Arts General Studies
Associate of Arts Health Services Administration*
Associate of Arts Homeland Security
Associate of Arts Information Technology
Bachelor of Arts Accounting*
Bachelor of Arts in Business Administration (Eight Specializations)
Bachelor of Arts Criminal Justice*
Bachelor of Arts Health Services Administration*
Bachelor of Arts in Homeland Security
Bachelor of Arts Interdisciplinary Studies
Bachelor of Arts Legal Studies*
Bachelor of Arts in Psychology
Bachelor of Arts in Management Information Systems*
Bachelor of Science Information Technology Management*
Bachelor of Science Network Systems & Data Communications
Bachelor of Science Software Engineering
---
PROGRAMS OFFERED: Graduate Degrees:
Master of Arts in Accountancy*
Master of Arts in Criminal Justice*
Master of Arts in Homeland Security*
Master of Business Administration (Six Specializations)
Master of Science in Organizational Leadership*
Master of Science in Education (Four Specializations)*
Master of Science in Psychology*
Programs with an * are offered online only
---
NOTE: Keiser University is regionally accredited through the Southern Association of Colleges and Schools Commission on Colleges (SACS). Classes offered in Hybrid and Online in 4 and 8-week terms.
ACTIVE DUTY, RESERVE, NATIONAL GUARD
Undergraduate tuition rate: $250 per credit hour
Graduate Tuition rate: $325 per credit hour
Military dependents and veterans – Grants, scholarships, and financial aid available for those who qualify
Yellow Ribbon Program participant, approved for veterans training
General Education Mobility (GEM) program participant
---
On-site Advisors:
Advanced Military Education Coordinator : Barbara Kessler
Military Education Coordinator : Emily Duschl
1020 School Ave., Ste. E-1, Patrick SFB, FL 32925
Hours of Operation: Mon - Fri: 8 am - 4 pm
Office Phone: (321) 225-0346
E-mail: baseadvisor@umgc.edu; barbara.kessler@umgc.edu; emily.duschl@umgc.edu
---
PROGRAMS OFFERED: Undergraduate Degrees
Certificate in Computer Networking
Certificate in Facebook Digital Marketing*
Certificate in Business Analytics*
Certificate in Project Management*
B.S Business Administration
B.S. Cybersecurity and Management Policy
B.S. Graphic Communication
B.S. Information Systems Management
B.S. Public Safety Administration
B.S. Computer Science
B.S. Data Science*
B.S. Digital Media and Web Technology
B.S. Human Resource Management
B.S. Management Studies
B.S. Software Development and Security
Programs with an * are offered online only
---
PROGRAMS OFFERED: Graduate Degrees (offered online only)
Certificate in Cloud Computing and Networking
Certificate in Leadership and Management
Certificate in Global Health Management
Certificate in Project Management
Certificate in Global Health Management
Certificate in Project Management
M.S. Acquisition and Contract Management
M.S. Data Analytics
M.S. Strategic Communications
M.S. Cyber Accounting
M.S. Learning Design and Technology
M.S. Transformational Leadership
NOTE: UMGC is regionally accredited by the Middle States Commission on Higher Education.
Undergraduate courses are 8 weeks long - online available now,

hybrid classes starting March 15

.
Graduate courses are 11 - 12 weeks long, online only.
Undergraduate tuition rate for Active Duty & dependents: $250 per credit.
Graduate tuition rate for Active Duty & dependents: $480 per credit