ID CARD SECTION
Bldg. 537
620 O'Malley Rd, Rm 101 - 1st floor, Patrick SFB FL 32925
321-494-6144 (ID cards only)
Patrick SFB & Cape Canaveral SFS
---
Dear Patrons,
The 45 Force Support Squadron ID Card Office hours of operation are as follows:
Appointments: Mon/Tues/Thurs/Fri, 8:00 AM - 4:30 PM. The last ID card appointment is at 4:15 PM.
Please check-in at the front desk upon arrival. Click the appointment button below to schedule an appointment, and if there are no appointments available, that means all appointments are taken. Appointments are scheduled up to 3 months in advance.
Did you know? CAC holders can renew dependent ID cards online! Navigate to the ID Card Office Online, and choose the "Family ID Card" option (click here)
Walk-ins:
If you are Active-Duty Military, DoD Civilian, or DoD Contractor, and are experiencing work stoppage or have a mission essential request, please stop by our office on any weekday to be seen on a space-available basis.
Wednesdays, 8:00 AM – 4:30 PM. Please note, office doors may close earlier than 4:30 PM depending on how long the queue is.

Locked CACs, lost CACs/USIDs, initial CACs, CACs within 3 days of expiration, initial dependent USIDs, and all mission essential requests will take priority on walk-in Wednesdays. All other categories may experience extended waiting periods.
Please note: We are closed on Federal Holidays, Family Days, and every third Friday of the month for training.
45 FSS is not the only ID CARD Office available on the ID card Office On-line website. There are five other ID CARD sites between Patrick SFB and Orlando, FL. We encourage those who cannot get an appointment with 45 FSS due to non-availability to schedule their appointment with another ID card office.
Other ID CARD Offices available:
920 RQG Patrick SFB, 1225 Jupiter Street, Bldg 425 RM 100, Patrick SFB, FL 32925: (321) 494-2016
Naval Support Activity Orlando, FL, 12217 SCIENCE DR. ORLANDO, FL 32826: (407) 380-4313
164TH ADA BDE, ORLANDO, HQ 164th ADA, 8385 Daetwyler Drive ATTN: SGT KENNY NAIDOO, ORLANDO, FL 32827: (407) 650-4303
NOSC ORLANDO, 9500 Armed Forces Drive, Suite 200, ORLANDO, FL 32827: (910) 771-8903
ID Card Fac, 81st RSC, Orlando, FL, 3701 Corrine Drive, ORLANDO, FL 32803: (910) 771-7623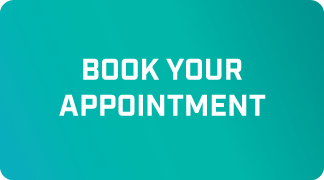 ---