Recreation Lodges

Bldg 345
321-494-2042/2054
outdoorrecreationpafb@gmail.com
Three fully contained 3-bedroom, 3-bath houses located directly on the beachfront just north
of the East gate on Highway A1A. Each house sleeps a maximum of 10 and is the maximum amount of people authorized in the facility at one time. Pets are not authorized and a $200 fee will be assessed to the reservation holder if any evidence of pets occur.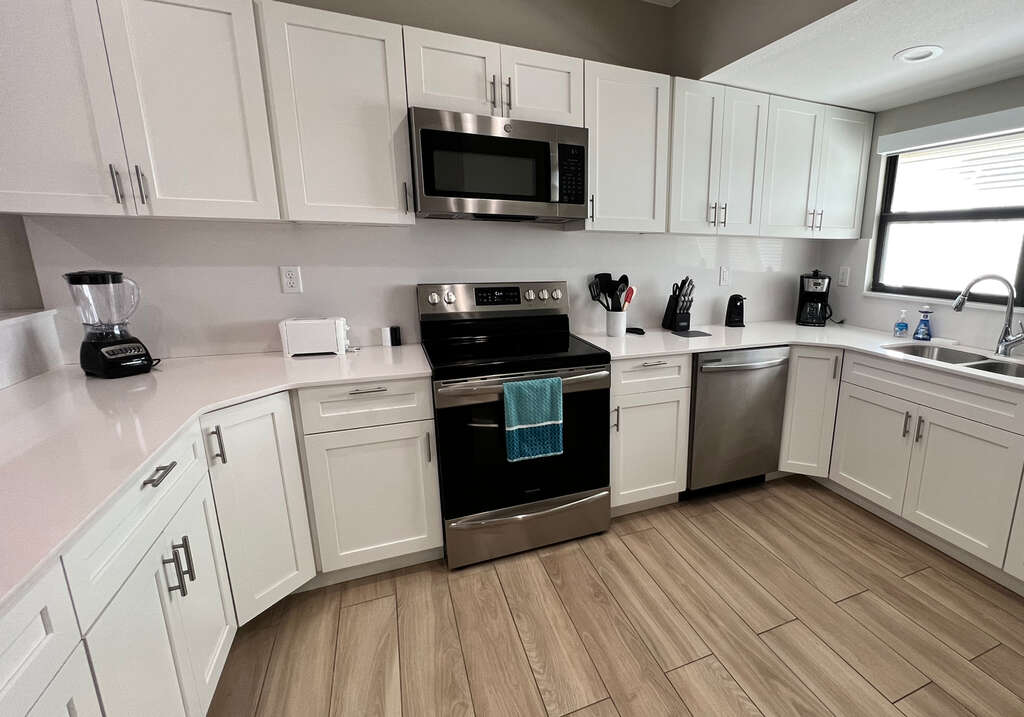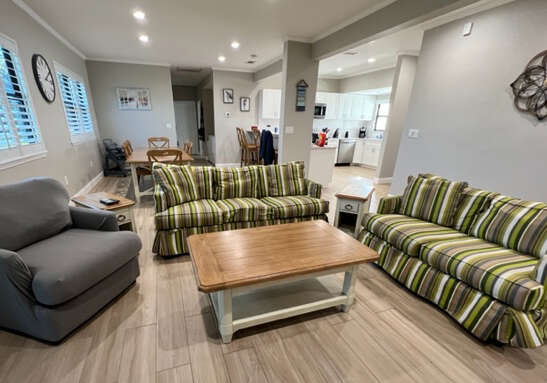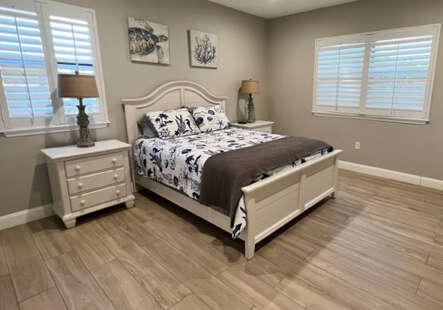 AMENITIES
2 Queen, 2 twin, 1 Queen sofa sleeper, 2 single rollout beds and 1 pack 'n' play.
Washer and dryer
Fully contained kitchen with standard kitchen appliances, dishware, and cookware
Tobacco products are not authorized on the premises.
Dining area
Enclosed lanai, outdoor shower, and charcoal grill
Bed and shower linens
Basic cable, Netflix, highspeed internet, and WiFi
---
RESERVATION POLICY
Reservations are accepted for Thursday to Thursday only.
A minimum of 7 days and maximum of 14 days may be reserved.
Active duty on orders/in active status may reserve up to seven months in advance.
All other eligible DoD personnel at least 21 years of age may reserve up to 6 months in advance.
A maximum of one house per DoD member may be reserved for the same date range. Family members may not reserve additional houses for the same date range.
Reservations may not be made back-to-back or within a six-month period when others are on the waiting list.
---
FEES
Effective Feb 1, 2023, 3-, 4- and 7-day packages are discontinued. Reservations made prior to this date will have the remaining balance adjusted to the current rate at time of check in.
High season Apr 1 to Sep 30 - $300 per day.
Low season Oct 1 to Mar 31 - $270 per day.
50% of the current fee is due at the time of the reservation.
Cleaning, damage, and pet fees will be assessed when applicable.
DISCLAIMER
Current and future fees are subject to change. The deposit made at the time of the reservation reflects the fee in effect at that time. Receipts are not binding and are not a guarantee of fees at the time of check in. Email notification will be sent to customers at the time of fee adjustment approval. Adjusted payment is due at the time of check in.
---
CANCELLATION POLICY
Reservations cancelled within 30 days of the date of check in will forfeit the entire deposit with exception of those impacted by fee adjustments.
---
CHECK IN AND CHECK OUT POLICY
Check in time is 4:00 pm and check out time is not later than 11:00 am.
Check ins are required at the outdoor recreation rental facility.
Late check ins require phone call notification to Outdoor Recreation at 321.494-2042.
---
ENVIRONMENTAL POLICY
Recreation lodges are on federal property that is regulated by State and Federal environmental protection laws. During turtle nesting season guests must close all blinds and keep lighting to a minimum. The Florida Fish and Wildlife Service patrols the beach front in front of these houses and will report non-compliance. Guests may lose rental privileges if failure to comply can be associated with a turtle hatchling disorientation. Click below for more information.